It's been a while.
Can't wait to see you again!
The coolest tech startup event

S-Tron Shanghai 2023
The Final Slush Shanghai
is coming back to Shanghai!

Tickets available right now!
What is S-Tron?
After eight years of development since 2015, Slush China has undergone an upgrade to become "S-Tron/S创" with full support from the Slush Finland team in 2022. The S-Tron China team is committed to upholding the spirit of innovation, establishing a strong presence in China's innovation hub, and collaborating with Slush Finland to support the next generation of determined innovators set on changing the world.
After a long wait of three years, The leading startup event in Asia is coming back. On September 22nd-23rd, at the A Hall of the West Bund Art Center, The S-Tron team will bring its flagship technology innovation event to Shanghai this time.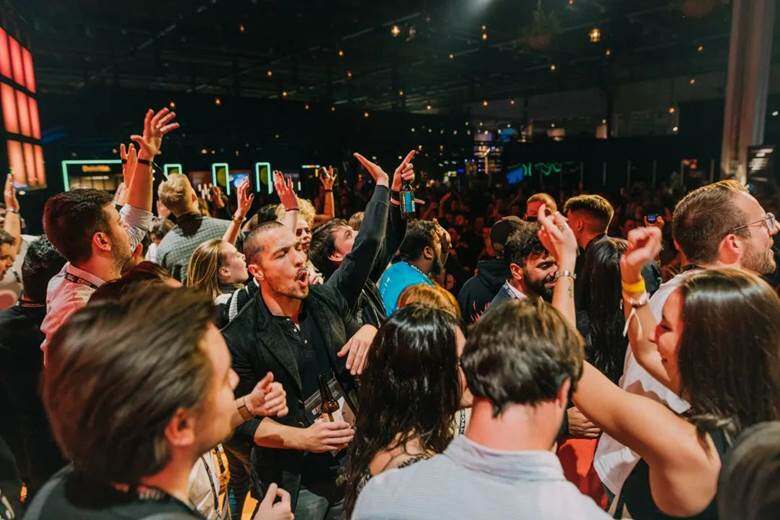 ​The S-Tron Shanghai 2023 is an event that is expected to attract over 15,000 participants, including 1,500+ investors, 1,000+ startups, 500+ large enterprises, and 400+ incubators and accelerators. The event features a diverse range of content, including keynote speeches, roundtable forums, fireside chats, startup company roadshows, corporate booths, interactive experience zones, matchmaking and networking areas, along with a variety of peripheral activities and after-parties spanning the pre-event, main event, and post-event periods. With its cool design and music-enhanced atmosphere, the event aims to create a festive, social, and integrative environment for China's technology innovation ecosystem, fostering overall vibrancy and development within the technology innovation landscape.
September 22nd and 23rd,2023 Xuhui Art Centre Hall A
S-Tron Shanghai 2023 The Final Slush Shanghai

Seize this opportunity and participate in the S-Tron Shanghai 2023 The Final Slush. Explore the mysteries of technology, engage with industry experts, and witness the brilliance of future technology! Reserve your entrance ticket now and join us in rebooting the future of technology together!